THE ONENESS
2023 WINTER & 2024 SPRING COLLECTION
tenbo x THE ONENESS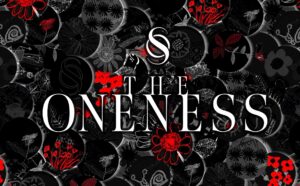 今シーズンのTHE ONENESS新作にてtenboとのコラボレーションが実現しました。
命を尊び、地球との理想的共生を目指す両ブランドがタッグを組みました。
EDEN
SUGIZO x tenbo x JIM-NETの共同作業より誕生したEDEN。
イラク、シリア内外での紛争の中
未来ある子どもたちの笑顔が奪われています。
厳しい境遇でありながらも
命に限りがあっても
小児がんと闘う子どもたちは
彩り豊かなアートの数々を生み出します。
その子どもたちの描いたアートをパッケージにし
JIM-NETがチョコ募金を展開。
そのパッケージをtenboがコラージュし
EDENが誕生しました。
今シーズンTHE ONENESSではSUGIZOの思いを添えた
力強い黒のEDENを制作、「OBSIDIAN EDEN」と名付け、展開致します。
EDENを通して子どもたちの思いを受けとめていただけたら幸いです。
We are pleased to announce our collaboration with tenbo on this season's new THE ONENESS collection.
Both brands, which respect life and aim for an ideal symbiosis with the earth, have joined forces.
EDEN
EDEN was created through the collaboration of SUGIZO, tenbo and JIM-NET.
Amid conflicts in Iraq and Syria the smiles of children with a future are being taken away.
In spite of one's difficult circumstances,
even if one's life is limited,
Children who fight against childhood cancer are not the only ones who fight it
It creates a variety of colorful art.
And we packaged the art that these kids drew JIM-NET is raising money for chocolate.
Tenbo collages the package,
EDEN was born.
This season at THE ONENESS with the thoughts of SUGIZO
and named "OBSIDIAN EDEN".
We hope that you will feel the children's thoughts and feelings through the EDEN.
Chocolate can Design:Maki SATO
▼tenbo
https://www.tenbo.tokyo/eden